NAVIGATING THE HEALTHCARE SYSTEM CAN BE SCARY!
DOCTOR VISITS                              

HEALTH INSURANCE 

HOSPITALIZATIONS                      

NURSING HOMES

MEDICAL JARGON
Yo

u're

doing your best, but you feel overwhelmed.
Perhaps you're part of the "sandwich generation"– trying to be a caregiver for your parents while raising your own children.
Or maybe you're struggling to manage your own chronic health condition.

What would you say if I told you the help you're looking for is right in front of you?
How would you feel if you had access to advice and tips from an experienced physician who has been in your shoes and wants to make things easier for you?
Welcome to Your GPS Doc, LLC, your trusted source of information and help as you navigate the healthcare system.
Whether you are a caregiver for aging parents or trying to manage your own health, we will guide you on your journey.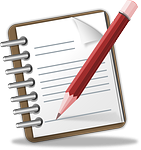 Here you will find tips and essential information based on my extensive background in medicine and my personal experiences as a caregiver in language you can understand. Healthcare is a journey with multiple pit stops and potholes. Your GPS Doc, LLC will be there to help you each step of the way.
Please visit often and invite others to join our community.